Roof deck, terrace is the top part of the project. High movement and direct exposure to the weather environment (sunshine - rain). Therefore, the waterproofing of the roof deck/terrace area is very important in both waterproofing materials and application experience in order to avoid leaking caused of ceiling blistering, moldy, ...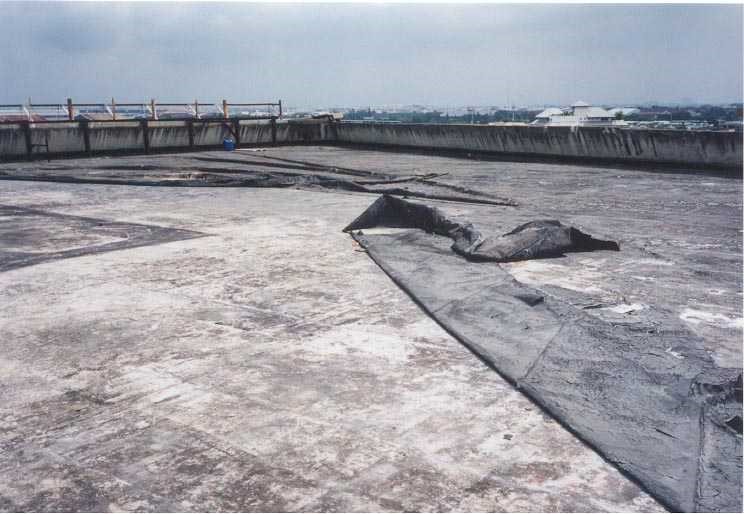 When the leaking occurs, the concrete ceiling is always wet caused mold, stain, cracks, etc. And give a growth environment for mold which harmful to human health. Causing damage to electrical equipment, which is highly causes fire by short-circuit and seriously affect residents' activities and many other consequences.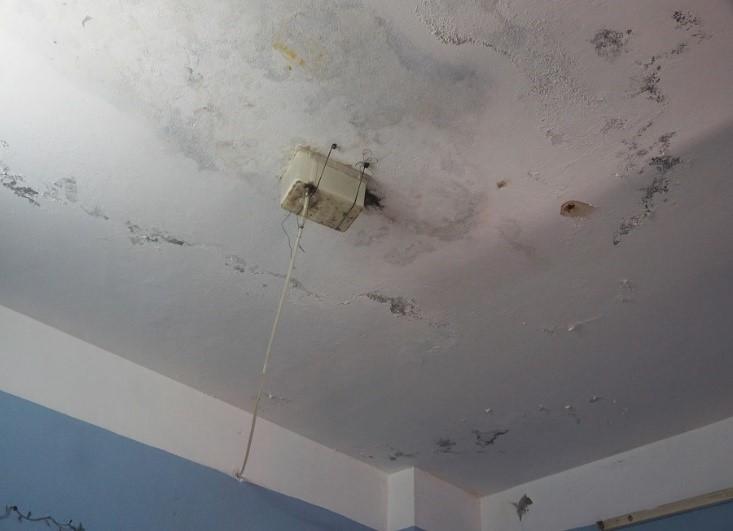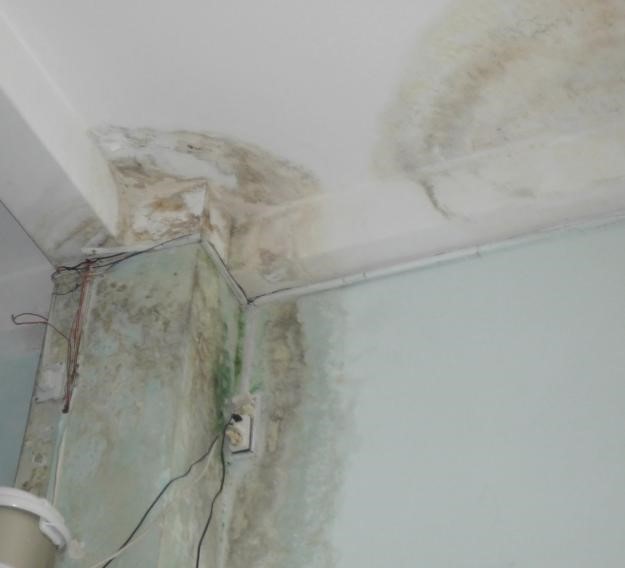 When leaking problem happen, it will be difficult and costly to fix, but the results is not always as expectation. The cost for rectify will always much higher than the "correct" waterproofing right from the new construction stage.
Suitable material, comprehensive solution and experienced applicator are 3 very important factors determining the final effectiveness of waterproofing work.
SELECTION OF SUITABLE WATERPROOF PRODUCTS FOR ROOF DECK/ TERRACE
With the specific severe tropical climate and great variation in weather by geographical locations; with closely related factors such as size, height, geological structure, ... of the project, waterproofing work for the roof must be
There are plenty of waterproofing products on market nowadays. In general, we can assume 2 different groups as follow:
1. Preformed sheet membrane: is a system of bitumen, synthetic resin, ... membranes. This group has the advantage of fast application, ensuring uniform thickness of the waterproofing layer, resistant to thermal effects... However, handling the lapping of the membrane system and especially for the sites with complex details (machine foundations, drainage ditches, air conditioning systems, ...) would require skill and experience applicator.
2. Liquid applied membrane: is a liquid form product, after drying it forms a waterproof membrane such as cementitious, Polyurethane, Polyurea, Acrylic, Bitumen, ... Those liquid form product can be easily flowed into hidden locations, surface with complex details, ...
The roof deck would receive many direct impacts such as thermal expansion, movement, ... which have caused lots of consequences related to leaking. Besides, the trend of green building which help to create a friendly environment but also brings additional problems such as irrigation water, impact of tree roots, ...
Experiments show that the current optimal waterproofing material chosen by many contractors for the scope is a high-elastic liquid applied membrane which improves the flexibility of the waterproofing layer and has good adhesion to minimize the risk of peeling-off. One-component Polyurethane-based products are selected and trusted for the following characteristics:
One component Polyurethane product, easy to apply

Tesile strength

: > 2,0 N/mm²

Elongation at break

: > 550 %

tear resistant strength

: > 12,0 N/mm

crack bridging

: > 2 mm

Simple application method, saving time and labor

Effective cost with fast and saving maintenance

For exposed Polyurethane waterproofing products, with proper maintenance process: products durability is up to 20 years and help to reduce pressure for structure (caused by protective concrete/ screed)
Please contact us – Euro Paint Vietnam Company – for product advice and optimal solutions for the Waterproofing package of your needs.