Central Vietnam is located close to the sea with a harsh and increasingly extreme climate under the impact of global climate change, which has posed greater challenges for local constructions.
We can easily see houses that have been installed metal sheets as soon as they are built to prevent water seepage and these images are becoming more and more common. "Knowing that metal sheets will make the house hotter and hotter in the summer, the noise is very loud when it rains and detracts from the beauty of the house, ... but we have no choice", many homeowners have said!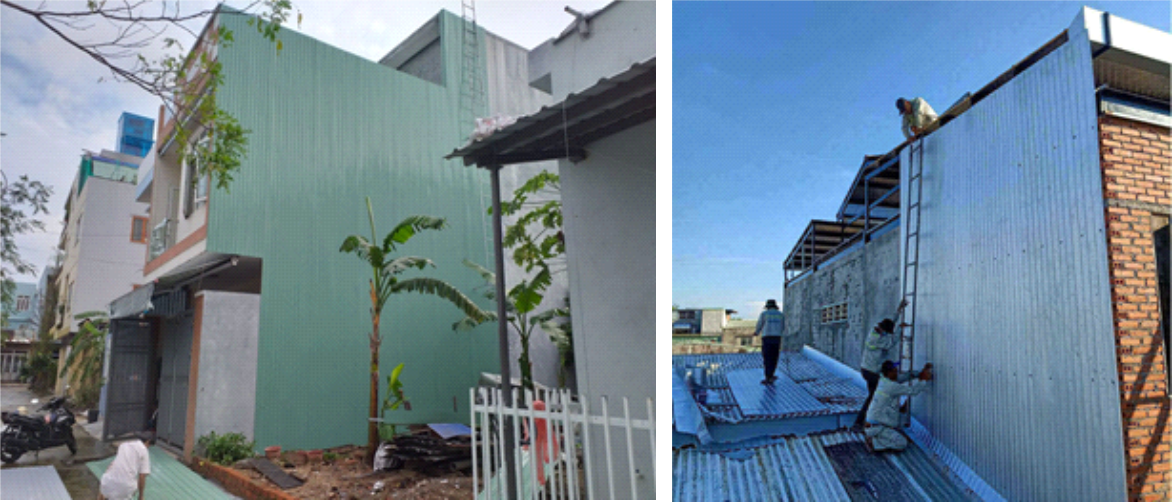 We can easily see the cavitation effects from sea salt in buildings less than a year old, they cause items to rust, damage and degrade quickly.

The hardest place is the most needed place,
Euro Paint Vietnam Co., Ltd (EPV) has cooperated with distributor Kim Toan Phat (NPP) to deploy many solutions in Da Nang and neighboring provinces from March 2021 such as: waterproofing renovation on the existing tiled floors, waterproofing for external walls, crack repaired and waterproofing, repaired leaking water-retaining structures, anti-rust for metal structures, restored and anti-heated for corrugated iron roofs, ...
The solutions have quickly confirmed their trust and were widely applied in the area. The buildings were put on new more aesthetic clothes, the cracks were no longer visible, uncomfortable because the leak has been forgotten and the living space becomes better when mold, bacteria no longer have a place to live...


In order to spread more quickly the successes from practical applications in the Central region, on October 29, 2022, EPV had a seminar in Da Nang with the topic "EPV Materials & Solutions" aims to replicate the successes from the most suitable materials and solutions, which meet the criteria of efficiency and quality and have been successfully applied throughout all regions of Vietnam. during the past 10 years.



Before the topic...


Exchange and visit product models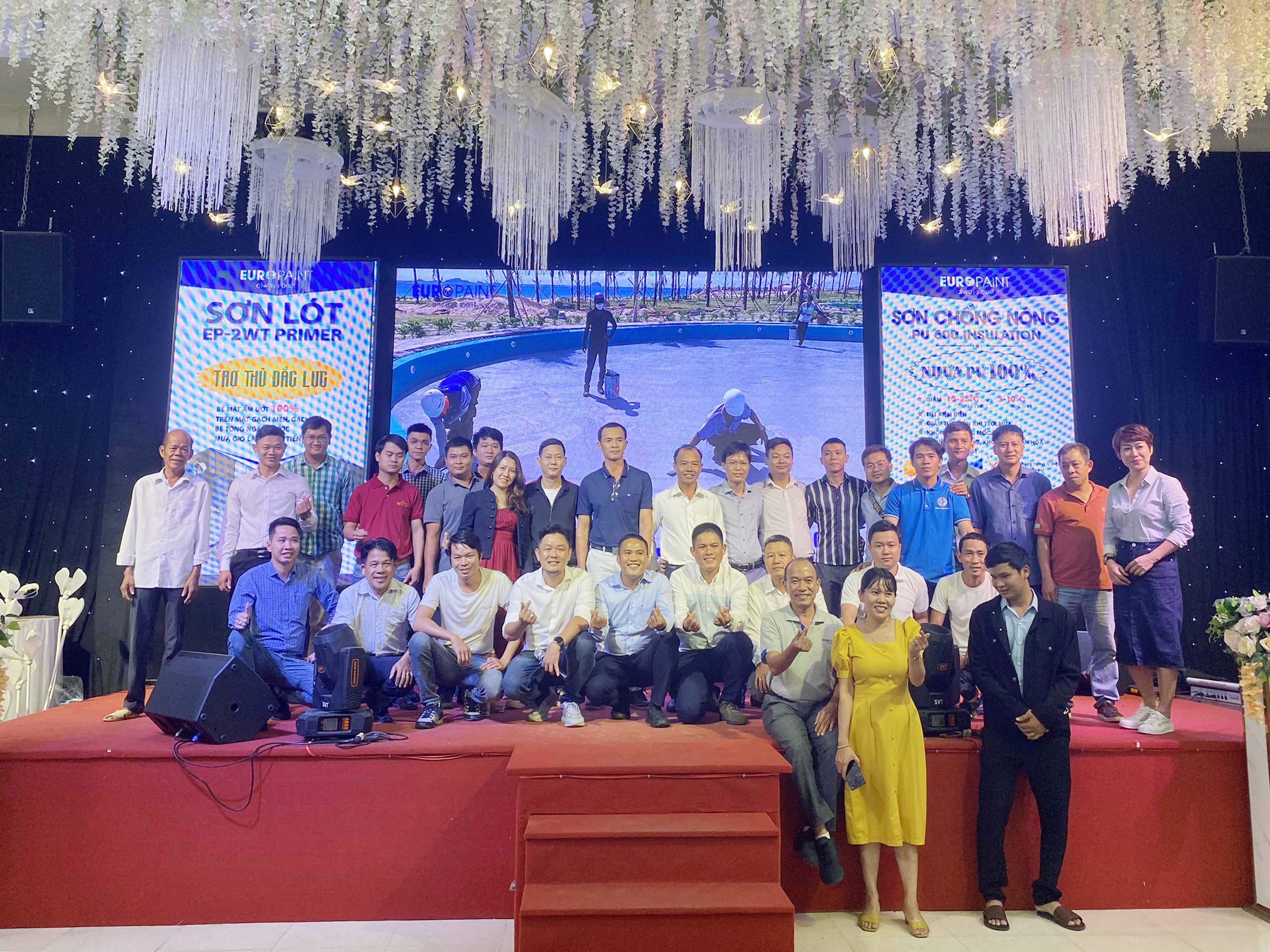 EPV - KTP - Customers
Product systems for waterproofing, heat-proofing, anti-corrosion and rust protection, coatings for water-retaining structures,... and comprehensive application solutions have been shared by EPV.

The seminar was honored to have guests, who are professional contractors in the region, share their experiences through practical applications in their most difficult projects.

Mr. Tran Minh Toan, Director of Kim Toan Phat Co., Ltd. shared his experiences in applying EPV materials & solutions for waterproofing, renovating roofs, outer walls, and anti-heating corrugated iron roofs.

Mr. Nguyen Van Nhị, .Director of Anh Minh Co., Ltd. share EPV product application for stadium stands, expansion joints, waterproofing & roof tile renewal.

Mr. Doan Van Dung, Site Manager from Khanh Hoa Additives & Building Materials Joint Stock Company shared his experience in applying EPV materials for large landscape lakes in the rainy season.

Shares from guests have confirmed the effectiveness and quality of EPV materials & solutions. The seminar became lively with many topics discussed.

Hands-on experience of actual products and discussion of application techniques has brought more confidence to customers. Many questions revolved around the application to both New Construction and Renovation, as well as the status from the actual construction and solutions were shared.







Thank you very much to Distributor - Kim Toan Phat Co., Ltd., you have helped us to have a very successful seminar and hope to continue to receive your trust.
With the desire to continue to spread EPV Materials & Solutions to all parts of the country, We are always looking for partners to accompany, complete the supply chain to serve customers faster and better.